We offer you more than just a service.
We offer you results in all of our practice areas

Corporate Commercial
Lexfin is poised to provide practical, insightful and ingenious legal and business solutions to our clients presenting them with a competitive advantage in achieving their business objectives as well as ensuring clients' compliance with applicable corporate governance codes as well as directors' fiduciary and legal responsibilities.

Finance & Securities
Our Team has over the years developed expertise in delivering bespoke commercially innovative solutions to our broad range of clients including financial institutions, oil & gas companies and other blue-chip companies.

Petroleum & Energy
Lexfin Partners has advised and continues to provide legal advisory support on many complex oil, gas, and power projects, amongst others, which span the energy supply value chain. Our Energy & Infrastructure team is not only conversant with prevailing issues in the Nigerian energy industry but is also at the forefront of providing expert legal advice to all players in the energy sector.

Company Secretarial
With this service, the firm acts as the company secretary for a number of its clients, rendering a number of statutorily prescribed duties. The primary aim remains to create an efficient and effective company secretarial unit, as a necessary adjunct for the attainment of the clients' corporate aspirations.

Information & Communication Technology
Lexfin advises participants in the communications sector on all aspects of communications law, including regulatory, intellectual property, corporate, and licensing issues. Our lawyers possess experience in the telecommunications field.
About us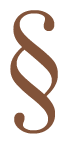 LexFin Partners is a law firm that renders a comprehensive range of legal services to a broad spectrum of local and international clientele in diverse areas of law.
We are dedicated to meeting the commercial objectives of our clients while providing qualitative legal services. An outcome of the synergy of some of the finest commercial lawyers, the firm boasts of practitioners who have led distinguished practices in areas of investment law, corporate finance, financial advisory, corporate restructuring, risk management, energy, oil and gas, arbitration, technology to mention but a few.
Relevant experience
Advised on the acquisition of a participating interest in Oil Mining Leases, Production Sharing Contracts, marginal fields and other assets in the oil and gas sector
Advised on issuance of a Senior Secured Notes issuance transaction due in 2017 and warrants exercisable for the common shares of a client company
Advised on tax, legal and regulatory framework for real estate investment in Nigeria
Providing general secretarial duties to corporate institutions and advising on compliance issues
Advised technology firms on deployment of shared platforms for the finance and telecommunications space
Partner
---
Kelly has been involved in a number of high-profile corporate restructuring and commercial transactions including legal due-diligence on an upstream oil and gas company, acquisitions by private equity and ventures firms, establishment of Free Trade Zones, and was involved in structuring the debut issuance of an enrolment debenture.
Partner
---
Nkem Eze is a Partner in the firm's Energy and Natural Resources practice group. He has extensive experience advising on several aspects of energy and natural resources transactions ranging from the acquisition of interest in upstream petroleum assets, corporate restructuring of upstream petroleum companies, compliance with the local content and cabotage
Senior Associate
---
Ibeh Cyril Chinedu leads the Corporate Service practice. He holds a degree in law from the University of Nigeria, Nsukka and is currently undergoing professional training in taxation and accountancy. Cyril's key areas of expertise and special interests are Commercial Law, Company Law, Intellectual Property, Real Estate and Property Law, Taxation and Telecommunication Law.
Associate
---
Otitoni Isiade is an Associate Counsel in the firm. She has gathered considerable experience in corporate practice as well as civil, criminal litigation and Alternative Dispute Resolution (ADR). She has represented a broad range of clients in disputes, including actions relating to corporate law, complex commercial transactions, property law and energy law.
Associate
---
Eki is a corporate and commercial lawyer with experience in advising a highly diversified clientele of top-tier, indigenous, international and multinational clients on various cross-border and domestic banking and finance, structured finance, insolvency, restructuring, capital markets and private equity transactions
Principal Consultant
---
Seyitan Folarin is a seasoned Practice Administrator, Chartered Accountant and consultant with deep competence in International Financial Reporting Standards (IFRS), Financial Advisory, Corporate Finance and Financial analysis. She began a career with First Bank Plc, garnering up much needed banking experience
Associate
---
Fatima is an Associate Counsel in the Firm. Fatima experience is focused on commercial, transactional, and regulatory advice to local and international businesses in respect of their going concerns in Nigeria; she provides legal advisory services in general corporate and commercial matters..